Bahamas Information, Bahamas Islands
Bahamas tips, hints & advice for travel to Bahamas
Bahamas Beaches, Bahamas Recipes, Bahamas Message Boards
and other fun stuff, Bahamas history
Bahamas holidays & Bahamas Weather
Bahamas Islands - Bahamas Information for visitors: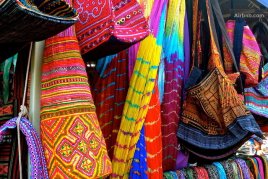 Bahamas Shopping

General Bahamas information and
Bahamas Islands travel & tourism advice

Please select the Island of your choice to see maps and other general Bahamas information

Abacos
Abaco, Bahamas Information regarding Abaco Island, cities, economy, development and attractions.


Andros Island
Andros Island Andros Island Bahamas information, beach, geography, blue holes, resources, nature and birding, as well as history and settlements.


Berry Islands
Berry Islands history, fishing, Berry Islands information and facts.


Bimini
Bimini Info Bimini Bahamas information regarding the geography, history, folklore and activities available.


Cat Island
Cat Island Cat Island Bahamas information, sightseeing, history, quiet lifestyle, beach and other unique features

Crooked & Acklins Islands

Eleuthera
Eleuthera description of Eleuthera island Bahamas, information, brief history, attractions and activities

Spanish Wells, history, geography and facts.

Exumas
The Exumas General information about this chain of cay's.

Freeport Bahamas, Grand Bahama Island

Harbour Island
Harbour Island General Harbour Island Bahamas information, settlements, history, development, tourism and attractions. Referred to by locals as Briland.

Great Inagua & Little Inagua

Long Island
Long Island Brief history, Long Island Bahamas information, beach and points of interest.

Mayaguana
Mayaguana description of the most "out island" of the Bahamas, attractions and activities

Nassau Bahamas, New Providence - Paradise Island,

Ragged Island

Rum Cay

San Salvador
San Salvador Island, Information on the history, folklore, geography, flora and fauna, and more details.

Can't find what you are looking for? Contact Bahamas Vacation Guide info

Back to Bahamas Vacation Guide Welcome Page
http://www.the-bahamas-islands.com/
Pages Designed and Maintained by BVG Design
Questions or Comments: Bahamas Vacation Guide
Last Revised: 15 February, 2017
Bahamas Vacation Guide Copyright © 1996 - 2018
see privacy, copyright, disclaimer & policies - All Rights Reserved